After the fall, the temperature of the water begins to drop, and fish eaten gradually. This is the golden age of fish growth and should be strengthened. Specific should grasp the following points:
Strengthen the feeding of bait. Feeding at this time should be focused on concentrates, with a focus on the fattening of the bottom-feeding fish. At the same time pay attention to the mix of fine material and coarse material to ensure that the fish feed is fully and fully nutritious. Grass carp should be properly fed grass grass, bluefish have to cast screw material, and carp and carp should be fertilized properly.
Reasonable adjustment of water quality Generally, water is added 4 times to 5 times per month, each time the amount of water is 5%~10%. Sprinkle lime every half a month, about 20 kilograms per acre.
From the moment of catching autumn, some fish have reached the specifications of the commodity and they should be caught and listed in time. At this point, more and more organic matter is deposited on the bottom of the pond and flooding pools should be prevented from rainy weather.
Fish disease prevention and control of fish after the fall is very easy to rot, complications of enteritis. Local farmers used vegetable oil and ginger mixture in practice to treat the disease. Now this drug formula is introduced as follows: 750 grams of vegetable oil per acre pond and 250 grams of ginger. Put the vegetable oil into the pan and cook it. Then pour the pieces of ginger into the pan for 20 minutes, remove it and put it in the bucket. Rinse the appropriate amount of water and mix it until it is fully mixed. Can be sprinkled all over the pool, especially sprinkled in the box next to the table. Apply once a day, or once every other day, and splash twice. When using, you should pay attention to the effect of choosing a sunny day and change the water after five days.
Black Goij berry
Black Goji Berry is the herb originated in China. It is the richest in nutrient call oligomeric roanthocyanidins, which helps to eliminate toxins. This nutrient have great antioxidant properties and can be used for cancer prevention. Black goji berry is know to have powerful antioxidant and anti-aging properties to delays the aging process and helps you to look young
Black Goji berry Grade Three Description
Product Name: Black Goji berry
Place of Origin : China(Mainland)
Cultivation Type: Natural, Open Air
Grade: Grade Three
Shape: Oval
Color: Black
Taste: Sweet
Drying Process: AD
Max. Moisture(%): 13%
Use Method : Medicinal, edible and healthy value
Packaging: bulk packing 4 kg/aluminum foil bag, 16kg/carton
Net Weight : 16kg
Gross Weight : 17.5kg
Carton size : 51x37x29cm
Storage: Dried and cool place, Ventilation, Moisture proof
Shelf Life : 18 months
Certificate: Eurofins Certificate, SGS Certificate
MOQ: 100kg
Payment: T/T, Western Union, L/C, D/P
Delivery: 15 working days after down payment (deposit)
Departure Port: Tianjin/Qingdao
Loading: 11.5 Tons/1*20GP container
CIQ Certificate: QUALITY&QUANTITY&WEIGHT CERTIFICAT, PHYTOSANTARY CERTIFICATE ,SANITARY CERTIFICATE,HEALTH CERTIFICATE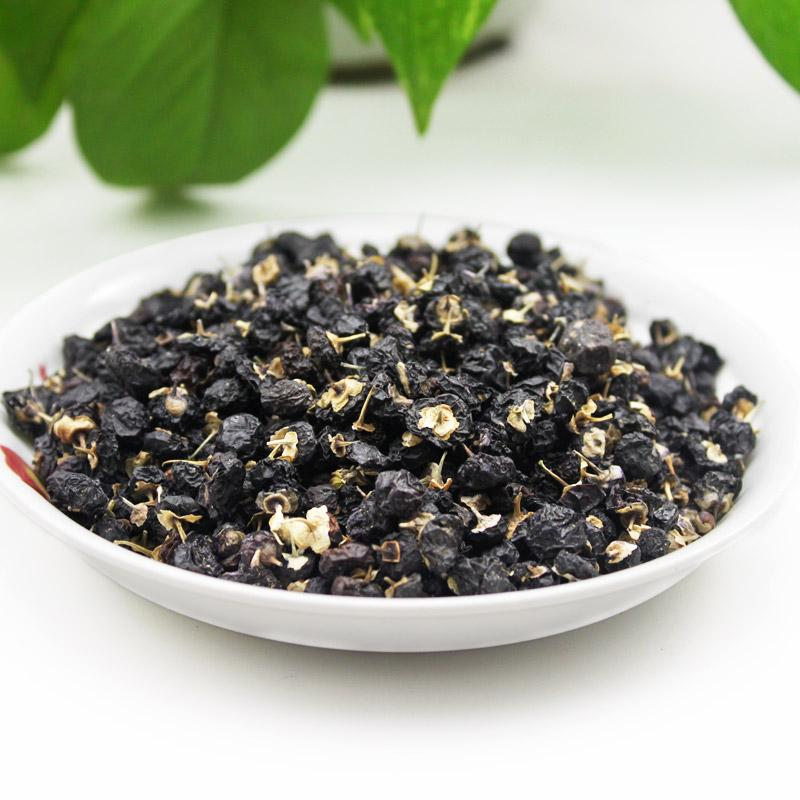 FAQ:
Q: How about payment terms?
A: 30% TT deposit+70% TT before shipment, 30% TT deposit+70% TT balance against scanned Copy B/L, Flexible payment can be negotiated.
Q: Production and deliver
A: After deposit, goji berry order enter into 1st stage( production, packaging, factory inspect, etc), then 2nd stage is CIQ inspection and written CIQ Certificate lead time one week(7 days), 3rd stage we arrenge cargo shipment to departure port. Vessel lead time as per destination port in different countries( Such as North America line, South America Line, EMP, Asia, Australia, etc )
Black Goji Berries Grade Three
Black Goji Berries Grade Three,Organic Black Berries,Pure Black Goji Berries,Natural Black Goji Berries
Ningxia Baishi Hengxing Food Technology Co., Ltd. , https://www.chinagojihome.com